7 Coaching Client Sign Up Boosters with DJ Sobanjo
Getting sick of struggling with trying to generate a regular stream of prospective clients who are willing to pay the price for excellent coaching?
Finally! You'll Be Able to fill up all your high ticket coaching slots with ease once you've taken advantage of my
Discounted 90 Minute 1-1 Client Generation Strategy Session 
Anyone Who Has Tried To Enroll Clients Into High Ticket Coaching Programs Has Run into One Problem After Another…
It's no secret. Trying to fill up all your high ticket coaching slots with ease is extremely difficult.
As you struggle to overcome the issue, you're often met with headaches and closed doors. Finding a resolution seems impossible.
You have…
spent countless hours offering free sessions with a hope to upgrade which ended up in wasted time, energy, a bruised ego and very little results
attended webinar after webinar and downloaded one free report after another looking for the 'Holy Grail' which only resulted in doubts that this thing can actually work
…and oh yeah, you probably have even…
tried lowering prices to entice potential clients which got your zilch and probably led to the wrong belief that people don't want to spend money on coaching
It's really no wonder that most people who try to enroll clients into their high ticket coaching programs give up.
But the truth is…
Finally Being Able To Stop Scratching The Surface And Start Earning What You're Really Worth As A Coach Is Much Closer Than You Think…
I've been exactly where you are
Hey, DJ Sobanjo here and yes, I've been down the same road.
These days, things have gotten much better… I'm finally able to work on my own time whenever, where ever I want, I can also spend more time with my friends and family stress-free, and I'm very lucky in that I can be my own boss and write my own cheques.
But I've never forgotten the frustration before seeing any improvement.
Having Tried it All, I Was Beaten Down and Ready to Throw in the Towel
Roadblocks were my constant reality.
What often stopped me dead in my tracks was
I was afraid I would spend time offering free sessions and then when it was time to pay they would come up with excuses and run
I didn't know how to attract quality leads who were my ideal clients in the first place, and
I didn't know how to build up the value and make my offer compelling that people would pay what my coaching programs were really worth
Of course, I'm sure you know exactly what I mean.
So you couldn't blame me for wanting to give up…
They say the definition of insanity is expecting the same action to produce different results. Well… being a fairly sane person, I was out of fresh ideas. And nothing worked.

But before I pulled the plug entirely…
Something Happened that Changed Everything…
I was steps away from giving up when I discovered how to attract quality leads, run powerful free sessions and enroll them in my high ticket coaching programs seamlessly.
I could hardly believe success had happened. After making so many calculated mistakes, I couldn't believe I had stumbled on the answer.
However, knowing I wasn't the only one who had suffered with this problem, I had to share my formula of success.
After all, I wasn't anything special. I wasn't more deserving of this success. I simply had a breakthrough that turned things around for me.
Which is why I'm so glad you're here. I can't wait to introduce you to…
My Special Heavily Discounted 90 Minute 1-1 Skype Strategy Session
Exclusive To Owners Of The 7 High Ticket Client Enrollment Boosters



In 90 minutes we will create a failure proof strategy to fill up all your high ticket coaching slots with ease in only 6 weeks
If you want to know how I was able to quit a very high paying job in Corporate London to focus on coaching high ticket clients… well… this is it.
And trust me, this solution is likely going to frustrate you. Not because it doesn't work. But because you'll be shocked at how simple it is (I honestly couldn't believe it myself!)
Here's What You Get From My Revolutionary
90 Minute Skype High Ticket Client Strategy Session
A robust review of your current client generating approach: This is important because we will identify what you're doing wrong and the changes that will turn your results around almost instantly.
A bespoke lead strategy that works for your current circumstances, target market and unique personality & strengths: This is good for you because you will end up with an approach that you're comfortable with and that works for you. The strategy for a stay at home mum would be radically different from someone working a full time job. You can't afford to risk your future to one size fits all approaches.
My 12 years coaching expertise to help get clarity and my 15 years marketing expertise to help design a strategy that works: This is crucial as my real world expertise ensures you significantly increase the likelihood of creating a plan that actually works for you.
My bonus "ASK ANYTHING YOU WANT TO KNOW" section: This a good thing because not only will I help you get high ticket coaching clients but I will give you real practical advice that will help you address anything else that's stopping you from making money in your coaching business.
THE BIG ONE - the value of a £350 session at a massive fraction of the price: This is great because you get help from a proven expert to finally start making money at a ridiculous discount compared to what I charge my corporate clients.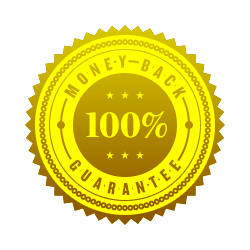 Can DJ Help You Grow Your Coaching Business?
Wherever you are in your journey to building a profitable full time coaching business, the coaches business strategist, DJ Sobanjo can help you.
He's not a theorist positioning himself as an expert. He's out there in the trenches, building a successful business and he can help you too.
As a valued client you have an opportunity to claim a 90% discount on a 1 hour business strategy session with DJ.
Claim your strategy session and let DJ help you grow your business.